Events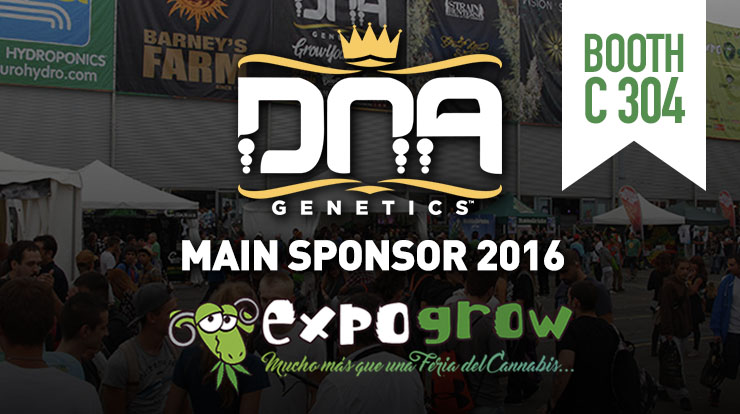 Events
Events
Events
Events
Events
DNA Genetics at ExpoGrow 2016
May 19, 2016
ExpoGrow 2016
16th,17th and 18th September
Set your calendars and save these dates for one of cannabis cultures biggest events.
ExpoGrow's 5th edition will be held at Ficoba fair in Irun, Euskadi in Spains Basque Country right off the border of France.
ExpoGrow is a 3 day event that attracts thousands of people from industry profesianols to people that are just attracted to everything cannabis.
With 5000 square meters of indoor space and 7000 square meters of open air ExpoGrow will offer the public a posability to visit all the different booths of famous seed banks, cannabis related grow products, smoke products and much more.
DNA Genetics is proud to announce it will be the main sponsor for this years ExpoGrow.
Come and join us and see what we have to offer you this year, we will be in booth C304.
Last year DNA Genetics took 3d place in the Indica categorie with Skywalker Kush.
Check out our section on the ExpoGrow website.
Take a look at the Video below of last years event.
For more information about ExpoGrow.
DNAArmy.com | The Official DNA Genetics Merchandise Webstore
Author: Admin
Tags:
comments powered by